WELCOME TO THE ONLINE GALLERY AND SHOP FOR JOEL B. WHITE, San Diego-based fine artist and illustrator. Please select "Portfolios",  or "Notecards" to view and purchase Joel's work. And, if you haven't done so already, please join us on Facebook! Thank you for visiting.
October Featured Work:
Many Moods
Featured prints: Blasé,  Edgy,  Frazzled,  Sparring,  Joy  Jump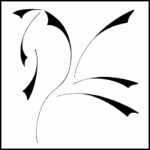 Order by November 19 for the Holidays!
If Joel B. White prints or notecards are on your holiday shopping list, please note that we can guarantee holiday arrival for orders placed by November 19.
Thanks for shopping!